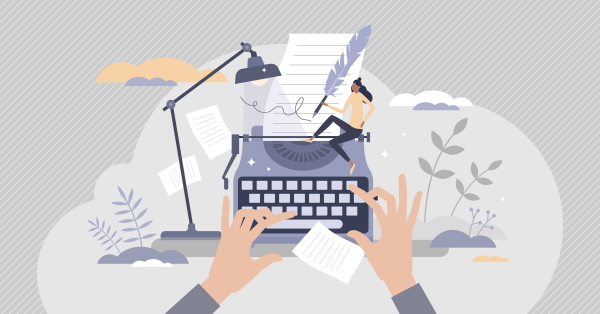 Maybe you've been reading for years and finally feel ready to offer some of yourself up in book form, maybe you just love a challenge and have already run a marathon or two, or maybe you're just looking for an enjoyable way to pass the time. Whatever the reason, once you decide you want to write a novel, it pays to do some planning at the front end to ensure you put your best foot forward in your finished work. The four tips below will help you get there.
Start Short
For many people, the idea for their novel is the first thing that pops into their heads. If you have a great idea at the ready, it can be tempting to jump right into page one and see where it leads you, but if you haven't spent time learning fundamentals, you might end up seventy or eighty pages into a story that doesn't seem to go anywhere.
Others have been writing for years but haven't gotten ahold of an idea they feel confident about.
Then there are those folks who fear the blank page like the rest of us fear getting up on stage—still, a morbid fascination compels them forward.
Whatever type of writer you are, starting short can be a powerful approach.
You're Writing a Novel—So Why Start Short?
Those who have a great idea will benefit from seeing how it might play out over the course of three pages instead of three hundred. Those who aren't set on one idea will benefit from exploring dozens of ideas before deciding which is most appealing. And those who fear the blank page…well, maybe three pages is too much—but how about one?
The fact of the matter is that storytelling is storytelling, regardless of the length. Yes, some authors do their best work in novels and don't shine in short stories—and vice versa—but as a tool for development, short stories offer the most economical ramp to improvement. The reason is simple: novels are long. It can be a challenge to hold all the necessary information in your head while working through your manuscript.
If you start with a three-page story, you force yourself to deal with the beginning, middle, and end all at once. If you set an upper limit on page count, it quickly becomes apparent that there is no room for fluff, so you learn pacing and the art of including only the most crucial details at each moment.
What's Next?
Once you have a "finished" three-page story, you have infinite material for growth—good writing is rewriting. If you've written a short story one way, the opportunity cost of rewriting it a different way is pretty low. If you skip the short-story stage and dive right in, you might get to page two hundred of your novel and realize that a different angle on the material is needed—but find yourself too flustered at the idea of reworking to go on. By banging out a few short stories and revisions to those stories, you'll have a much firmer footing when you decide to go long.
Revise, Revise, Revise
Anne Lamott, author of lots of great books and one of the all-time great writing guides, Bird by Bird, is a proponent of what she calls "shitty first drafts." She claims that without embracing this mindset, she'd never get any writing done at all. The fact of the matter is that most first drafts are not so great. So it's important to be kind to yourself when you start writing a novel. A first draft is about getting the ideas that are inside of you out so you can get a good look at them. If you're too harsh on yourself early on, the shy artist within may clam up and give you nothing. If you're open to the first draft as an exploration, you'll find that sorting and trimming the material is a lot easier once there's actual material to look at.
Sometimes, just as you near the end of a first draft, you'll already be overflowing with ideas for how to improve your story in round two. Other times, you'll have nothing. When that happens, give yourself time and let the story sit. Often, right when you finish writing, you're too close to the process to be able to objectively view your project—and since a large part of revision is about seeing your story as a reader would, some time in the drawer can be just what the doctor ordered.
Of course, sometimes, even after some drawer time, it's still unclear what needs changing. In those cases, it's helpful to turn to someone else and get their take on it. And while friends and family are great at being friends and family, they aren't necessarily great readers. What's really needed from time to time is a community.
Find a Community
Communities can be a great way to find an author willing to trade work, and they offer so much more than that. A community can help motivate you to write and develop your story—it can even be a place to commiserate when all your dialogue feels flat (to pick a personal example). Two great communities that are a lot of help for novelists are The Artist's Way and NaNoWriMo.
The Artist's Way is a guidebook developed by Julia Cameron that helps to focus your creative energy toward your passion, and there are meetups in most major cities, where folks work through the process together. If there isn't a group near you though (or if in-person meetups stress you out), working through the book on your own is a great substitute for a real live community. It's filled with powerful (if sometimes cheesy) exercises that will get you thinking about your process in a different way.
NaNoWriMo is a national "competition," in the loosest sense of the word. The object is to finish writing a draft of a novel in a month. For the thirty days of November, thousands of writers around the world chart their progress and motivate each other, and many of them find the success they couldn't when writing alone.
Get Inspired
I know, I know; there's that old saw about success being 99 percent perspiration and 1 percent inspiration—but you can't forget that critical 1 percent. Writing a novel is a long process, with many ups and downs. Along the way, it's important to remember why you're on a novel-writing mission. Read the greats, reread your favorites, and write a couple letters to those authors you love—even if you never send them. Get out in nature, dig up some powerful quotes, or go to a museum. Just don't let it stop you from getting back to work. Good luck out there, future authors.
Writing a Novel: Next Steps
When you have a complete draft, it's time to get some outside advice. All of the threads of the narrative might make perfect sense to you but not be clear to the reader. Say you scrapped a scene in the revision process that establishes a character's motivation—that scene lives on in your head, so from your perspective, there aren't any gaps. An outside reader can help expose these gaps and point out inconsistencies that never occurred to you. Beta readers are a great investment at any stage of the process to understand how an average reader might see your novel. Members of your writing community can be a great fit for this. Just make sure they feel comfortable providing criticism. For a more detailed analysis of the novel, consider working with a developmental editor, who will provide you with an overall manuscript critique, as well as pointed advice on how to improve specific passages.